Hatherleigh invited to pay their respects to 'adopted son' of town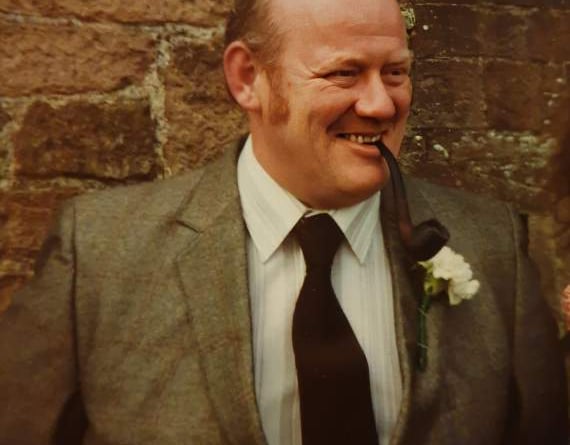 John Entwistle originally hailed from Lancashire but made Hatherleigh his home.
()
Subscribe newsletter
Subscribe to our email and get updates right in your inbox.
HATHERLEIGH is mourning the loss of another great character with the death of John Enwistle.
John died on Sunday, May 17 at the age of 76.
He hailed originally from Lancashire but after moving to Hatherleigh with his children in 1972 he settled in the town for good, becoming a Hatherleigh man through and through.
He will be remembered as long-time scout master, and the town grocer and purveyor of pasties, always ready with a bargain, as well as carnival president and stalwart member of Hatherleigh Silver Band.
John will pass through Hatherleigh for the final time at 10am tomorrow (Friday, May 29) before a private funeral, following the route of the town carnival he loved so much.
His family are inviting people to show their respects from their doorsteps in any way they feel appropriate, while observing social distancing.
John was born in Oxford in 1943 although at a very young age he moved with his parents back to their native county of Lancashire.
After growing in the northern village of Newburgh, John worked in the family poultry processing business, the largest employer in the area. Then in 1972, life changed for him when he made the decision to move with his young children to Devon, to the market town of Hatherleigh.
The town instantly captured his heart and he was proud to become involved in all aspects of community life.  
In 1977 he married his late wife Jackie and until they retired in 2003, John and Jacky ran the family greengrocers at 49 Market Street before moving the shop down the hill to No 1 Market Street.
His friends Michael and Clare Morpurgo remember when the town's only supermarket was forced to close with the building of the town bypass, John extended his range from green grocery to a 'Happy Shopper', selling everyday items as well as delicatessen goods. It proved a lifeline for people unable travel to Okehampton. 
Although there were huge family and business demands on their time, the couple still found time to be avid members of the scouting movement, running both Cubs and Beavers for many years. 
John was also awarded the title of 'ale taster' by the then Lord of the Manor Tim Lang,  a position he took very seriously! He was a great supporter of Hatherleigh Carnival and proudly accepted the invitation to become carnival president. 
He also held the town silver band close to his heart. He played in it himself and was followed into the band by many of his children and grandchildren. 
Running the town's main grocery shop brought him a special status in the community. He became a bit of a hero in the winter of 1978 when, with Hatherleigh cut off from the outside world for several days by snow, John arranged for the Armed Forces to airlift the bread order for his shop from Okehampton. It was dropped off at a pre-arranged spot just outside the town and half the town turned out to meet the helicopter. John then organised a human chain gang to get the bread back into the town. Mission accomplished, everyone had bread that night! 
Even though he still had traces of his northern accent John always felt Hatherleigh was his home. He always said he would like to be remembered by the scouting motto – 'Gone Home... I did my best'.
Donations may be given in lieu of flowers in memory of John to the charity 'Sightsavers'. Please send any donations to N Lock and Son, Gardenia, Black Torrington EX21 5QD.
Comments
To leave a comment you need to create an account. |
All comments 0