Couple faces £40,000 bill after their baby was born seven weeks early
Thursday 1st March 2018 12:00 pm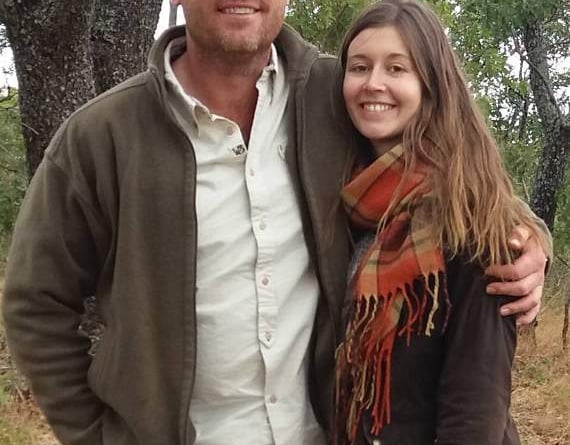 Paul and Sophie
Subscribe newsletter
Subscribe to our email and get updates right in your inbox.
A JUSTGIVING fundraising page has been set up for a British couple who are facing NHS costs of at least £40,000 after their baby was born in Devon seven weeks early.
Paul Barnes, formerly from Tavistock, and Sophie Henley moved to Zambia about ten years ago. Each year they travel back to the UK to spend Christmas with family and friends in the county.
But, it was during their visit in December last year that things took an unexpected turn — their baby boy Archie was born seven weeks prematurely and was admitted into intensive care at Royal Devon and Exeter Hospital.
Despite Sophie being seven months pregnant and armed with a 'fit to fly note' from the doctor, they were unable to take out insurance cover in relation to the pregnancy but still decided to fly as Archie was not due until March 13.
A few days after Archie was born, the couple were shocked to be informed by the NHS that they will have to pay all charges associated with Archie's treatment, with a further 150% tariff — resulting in a charge of at least £40,000.
Paul, whose family live in Coryton, went to Mount Kelly and worked in establish- ments in and around Tavistock before he moved to Zambia.
He said Archie had been delivered by C-Section and was moved immediately to the intensive care unit at Royal Devon and Exeter Hospital.
'It was a few days later when we spoke to doctors and hospital staff that it became apparent that Archie would be staying at the hospital for a number of weeks, maybe even months,' said Paul. 'We were informed that as we do not live in the UK — although we are British citizens and have paid tax and National Insurance for our working lives whilst we lived in the UK — that we would be responsible for all the hospital fees.
'On top of this, the NHS regulations meant that as we no not live in an EU/EEA (European Economic Area) country, we would be charged an extra 150 per cent of the NHS national tariff for any care we receive.
'I have enquired as to whether or not it is possible to back pay National Insurance for Sophie and myself but they said it would not help the situation with the NHS; it would give us a state pension but no health care.
'We also found out that any emergency situations that arise in Britain for British citizens can not attract fees from the NHS. When we asked the hospital about this, we were informed that those are for cases which go through accident and emergency. I assumed that surely on the basis that we had an emergency C-Section this would be treated as an emergency. We now regret bitterly not walking through the A&E entrance.
'The confusing thing is that we are in theory residents again automatically due to the time that we have spent in the UK this year and our son is also, surely, a resident of the UK!'
A spokesperson from the Royal Devon and Exeter NHS Foundation Trust said: 'While we are unable to comment on individual cases, our prime concern is to look after the patients in our care and help them, or their carers, to understand any rules or regulations that may apply to their treatment while they are with us.
'Department of Health regulations state that we are legally obliged to apply appropriate charges for overseas visitors. These charges are determined by residency and those eligible for free treatment need to be living in the UK voluntarily and for settled purposes. Individual NHS trusts have no authority to waive or reduce charges for patients identified as chargeable overseas visitors, although urgent and necessary medical treatment will never be withheld due to charging/payment issues.'
Friends and family have taken the initiative to start up a JustGiving page www.justgiving. com/crowdfunding/help4archie in the hope it will raise enough money to contribute to Archie's recovery.
The target is £40,000 and as the Times went to press, the amount so far was £3,350.
Paul's friend Robert Colville, said he was shocked to learn his friend had been handed a substantial bill.
'This could be up to £50,000 which is a staggering amount for treatment we would all take for granted as UK residents.
'This has really put a thoroughly wonderful local family into a rather nasty and unfair predicament. So much so, local friends and family have taken the initiative to start up a JustGiving fundraising page in the hope it will help raise enough money to at least significantly contribute to baby Archie's recovery.'
Comments
To leave a comment you need to create an account. |
All comments 0