A home care company and a local solicitor are teaming up to encourage people to talk about care and old age through a series of events.
From how to navigate the care maze, to organising Power of Attorney, the discussion topics will guide people through the challenges that can come from seeing loved ones age.
Home Instead Tavistock and Tamar Valley is joining forces with Raegan Leather of Woollcombe Yonge Solicitors to host the 'Key To Care' sessions, which start this coming Friday, July 7 in Tavistock.
Anyone keen to learn more about how to support older loved ones is welcome, particularly those who want to know what support is available locally and what happens if they need care.
As care company Home Instead knows well, sadly, people often don't discuss care until they or their family members are in need.
That often means that families aren't prepared, leaving them distressed.
Home Instead aims to guide people through the important conversation going and reaching decisions as a family. The Key To Care sessions will inform attendees on the care options available to them, whatever stage they are at in their care journey, enabling them to make well-considered and informed choices.
Raegan and Lynn will use their expertise to talk families through how they can access funding, such as attendance allowance and direct payments.
With old age comes the need to receive legal support; whether families need advice on making a will or getting Power of Attorney, Raegan will have the answers.
Lynn, owner of Home Instead Tavistock and Tamar Valley, said: "Families are often reluctant to talk about what happens when old age takes its toll. It might be that organising care seems like a heavy burden, or perhaps we simply can't bear the thought of a future without a loved one. That's why people should begin having that conversation early and ease their way into making preparations, so that it's a gentle process and never feels like you're making any big steps. That's something we will help you do at our Key To Care sessions."
Raegan Leather said: "I can't stress enough how important it is to ensure that an older loved one's will is up to date and that you have Power of Attorney sorted. When families have gone through that process, it's a huge weight off their shoulders and they can enjoy their time together. I can't wait to share this advice and help locals who have wisely taken the decision to think about the decisions they should make to ensure that a smooth journey lies ahead."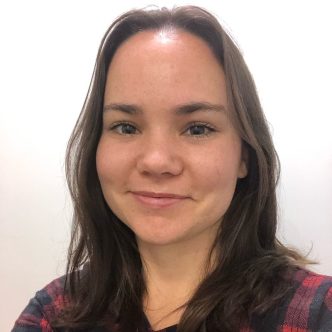 Raegan Leather of Woollcombe Yonge Solicitors
(Submitted)
The Key To Care sessions will take place on the first Friday of every month at 11am beginning this Friday, July 7, at Tavistock Area Support Services, Anchorage Centre, Chapel Street, Tavistock PL19 8AG – next to the bus station. Ask at reception for the session.