Abbots' Way Walk celebrates 60th anniversary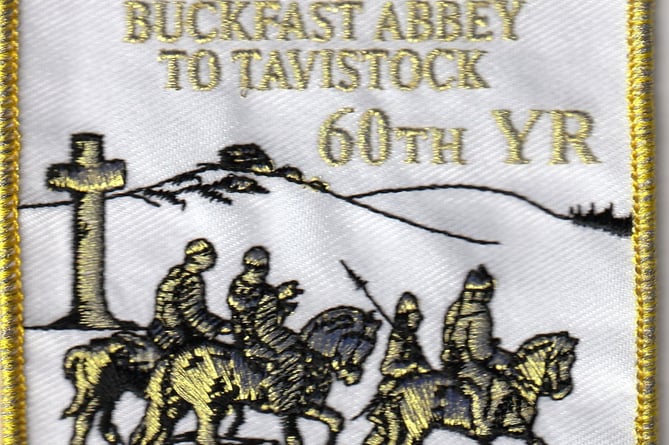 Subscribe newsletter
Subscribe to our email and get updates right in your inbox.
A hugely popular one-day fundraising walk celebrates its 60th anniversary this October, offering the chance to tread in the footsteps of the monks of yesteryear across Dartmoor.
The Abbots Way Walk will take place on Sunday, October 2.
The challenging 23-mile walk will see teams of three to eight cross southern Dartmoor from Buckfast Abbey to Tavistock College.
It is self guided but checkpointed.
The Abbots Way is a footpath crossing Dartmoor from Buckfastleigh on the east side to Tavistock on the west. History suggests the monks used this route to travel between Buckfast Abbey and Tavistock Abbey.
This annual fundraising walk was started in 1962 and is always held on the first Sunday in October, this year is its 60th anniversary.
The founder was the late Bill Ames.
His son and family will be walking as Team 60 this year
Bill had been a headmaster of an International school in Rhodesia and then Ghana before returning to Devon in 1962 to take up the position of Tavistock and district youth officer.
He was passionate about outdoor activities as a way of engaging young people and he started 'Whitchurch Pin Points', 'North/South' and 'Abbots Way' at about this time.
Later David Ashley then Tony Bishop became Tavistock youth officers and continued to organise 'Abbots Way'. In those days the event started at Buckfast Abbey and finished initially at the youth centre in Chapel Street, Tavistock. Then in the 1980s it moved to Tavistock College.
After Tony, Jimmy James, Angela Ball, John Collacott, and John Olver were the organisers, with the administration being carried out by the youth office under Pam Thurgood.
Throughout the history of the walk, the funds raised were used for youth activities in the area. These funds ran a financially assisted youth weekend for over 15 years at the Dartmoor Training Centre with instructors from the Tavistock & District Outdoor Education Forum giving their time free of charge.
Since 2011, the running of the walk has been transferred to Tavistock & District Outdoor Education Forum. (OEF) The purpose of the forum is to provide, coordinate and promote outdoor activities for young people and adults in Tavistock and District. The group runs three Ten Tors teams and other events.
In 2020 the event was cancelled due to Covid-19. In 2021 the event finished at Tavistock again.
The event can only be run due to the excellent support of the three Dartmoor Search & Rescue Teams, Ashburton, Plymouth & Tavistock who staff the checkpoint across the moor from Cross Furze's to Peat Cott, and the Dartmoor Radio Club who staff the checkpoint from Peat Cott to Tavistock. The finish is handled by the OEF assisted by Tavistock Guides and the New Tavistock Youth Club.
To enter this walk booking is required, please contact Peter Challiss coordinator on [email protected]
Numbers are limited so please book early.
Comments
To leave a comment you need to create an account. |
All comments 0