Cyclists posing 'a danger' to pedestrians' safety, warn volunteers
Friday 14th June 2019 6:00 am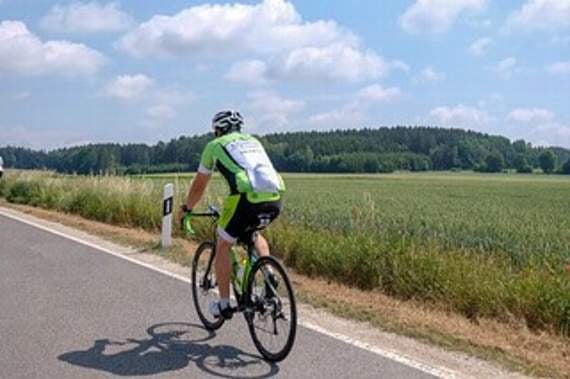 Subscribe newsletter
Subscribe to our email and get updates right in your inbox.
CYCLISTS pose a 'real danger' on roads in Dartmoor villages, say a speedwatch group.
Dartmoor Speedwatch Group monitored traffic from the bus stop in Postbridge last Thursday (June 6) and even though cyclists were not travelling above the 40mph limit, group volunteers were concerned about their stopping abilities at high speed which could pose a real risk to pedestrians' safety.
The speedwatch group monitors excessive speed around the areas of Peek Hill, Pork Hill, Postbridge and Bennet's Cross.
That day they had been monitoring traffic entering the village from the Two Bridges' direction and found cyclists were travelling through the village between 29mph and 35mph.
Manager of the speedwatch group Gregg Manning said: 'We caught five out of 53 vehicles [that] were speeding, with the highest being 50mph.
'That really is too fast to be entering any village, let alone one where the road narrows to a single lane over the bridge.
'What was perhaps more alarming were the cyclists who on average came past the bus stop at between 30 to 35mph. With a rider weighing perhaps 12 stone travelling at 35mph, with the bike as well, the combined impact that would have on a pedestrian would cause serious injuries or even death.
'I really think it's about time something was done about this group of people who seem to be invisible to the authorities but pose a very real danger on the road.'
He added: 'Postbridge is 40mph, so the cyclists are not doing anything illegal but when you watch them come through the village and over the narrow crossing point going as fast as they possibly can it is very dangerous if a pedestrian crosses.'
He added: 'What is even worse is that unlike bikers who wear protective clothing these riders wear the thinnest of material with lots of bare flesh. Bare flesh and tarmac do not mix.
'I am sure this will generate some reaction from the biking world but I really am only stating facts — I want to know how long it takes to stop a bike at that speed.'
One woman added that cars and cyclists speeding through the village of Postbridge was a 'great problem'; while one cyclist said: 'I ride a push bike very regularly — I always obey the rules. We're not all the same.'
Comments
To leave a comment you need to create an account. |
All comments 0