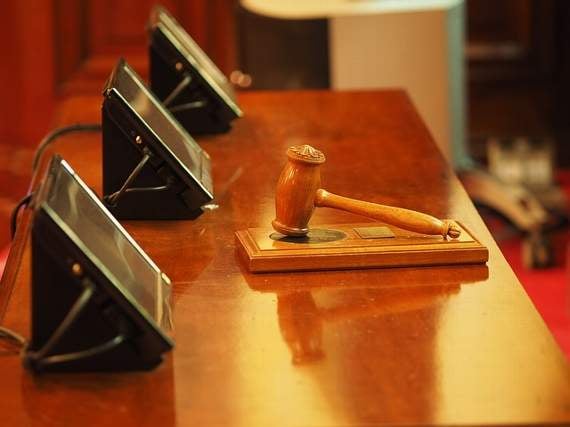 Subscribe newsletter
Subscribe to our email and get updates right in your inbox.
A SCHOOL administrator swindled £28,000 from a newly opened academy by overpaying staff and suppliers and creaming off the cash.
Ellen Chaplin generated bogus payments which she siphoned into her own bank account by changing the details of invoices to companies that provided training or supply teachers.
She used her position as the lead personnel administrator to pay staff salaries into her own account. She inflated the payments, paid the lower amounts and pocketed the difference.
Chaplin joined the Cranbrook Educational Campus in East Devon shortly after it opened as an assistant administrator but was soon promoted to a senior post in charge of human resources and clerk to the governors.
She used her knowledge of the accounts and payroll systems to create a web of different frauds which netted her £28,414.16 over a year between April 2016 to when she left in 2017.
The secondary school, which is run by a charity called the Ted Wragg Multi-Academy Trust, not only lost the money but had to spend another £40,000 to install a fraud proof payroll system.
Chaplin was spared an immediate jail sentence after a judge was told she was in an abusive relationship in which she was 'a slave' to the pressure exerted by her partner.
Chaplin, aged 24, who is now back with her family in Latchley, near Gunnislake, admitted ten counts of fraud in abuse of a position of trust.
She was jailed for 20 months, suspended for two years, and ordered to do 200 hours unpaid community work and receive 20 days supervision by Judge Timothy Rose at Exeter Crown Court.
He told her: 'You manipulated just about any system you could get your hands on, whether by falsifying records, overtime payment or invoices and using your own bank details to receive money and to cover your tracks.
'You know how serious that was and the high level of the breach of trust. The culpability was very high. I accept you were in very difficult personal circumstances and were in what appears to have been a coercive and controlling relationship.'
Brian Fitzherbert, prosecuting, said Chaplin created false invoices for supply teachers and training companies and paid herself the money.
Once she was put in charge of staff payments she fiddled the systems to overpay staff by reclassifying them into more senior posts, paying bogus overtime or changing their start dates. She then paid the excess money into her own account. When she accidentally paid a mealtime assistant too much, she told her to pay back the money to an account which turned out to be her own.
The school was run by a charity named after the former professor of education at Exeter University Ted Wragg.
A victim impact statement said: 'This was a persistent and determined fraud and what she took was directly from the children who it is our duty to nurture and educate.'
Kelly Scrivener, defending, said Chaplin started work at the school after graduating with a 2.1 from a good university and now hoped to do a masters degree. She was currently working as a waitress.
She said she has a history of mental illness and was so remorseful after her arrest she tried to commit suicide. She committed the frauds while in a relationship in which she felt under pressure.
She said:'She was stealing to satisfy her partner. Her only benefit was maintaining the relationship. She was a slave to that pressure.'
The Cranbrook Education Campus includes nursery, primary and secondary schools. It was built as part of the new town and is expanding each year as new intakes of students are enrolled.
Comments
To leave a comment you need to create an account. |
All comments 0