Met Office radar upgrade improves flood warnings for West Devon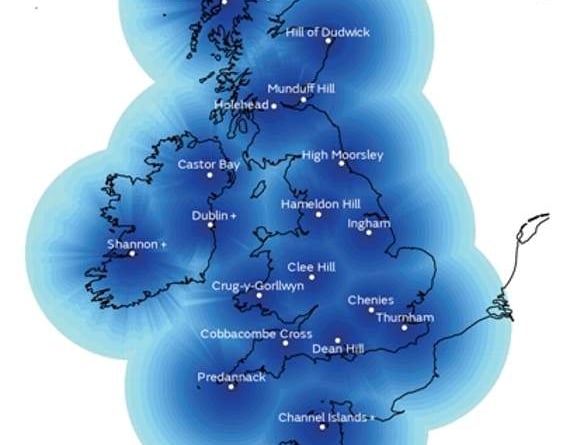 Subscribe newsletter
Subscribe to our email and get updates right in your inbox.
A MAJOR upgrade to the Met Office's rain radar network is due to benefit West Devon, allowing forecasters to predict with much more accuracy where flooding is likely to occur.
The Met Office's 15 radars upgraded across the country include the one at Cobbacombe Cross site at Tiverton, which with its range of 250km takes in the entire West Devon borough.
The £10 million upgrade has been financed jointly by the Met Office and the Environment Agency, the Government agency responsible for giving warnings. Crucially, it will allow more time to issue flood warnings to quite targeted areas of even a few houses.
Head of the Met Office Public Weather Service Derrick Ryall said: 'Weather radar provides the only means of measuring the spatial extent and distribution of rainfall over a wide geographical area. 
'The most intense rainfall events are often highly localised and can therefore be missed or under-sampled by rain gauge networks, and whilst their occurrence can be forecast with skill, it is often not currently possible to forecast their exact location.
'Radar therefore provides a crucial input to short-range weather forecasts (nowcasts) of precipitation rate, and improves the skill of weather forecasts when it is assimilated into numerical weather prediction models.
'The Met Office radar network includes 15 radars across the UK, and has been operating since 1974. It now records record 1.8 million rainfall observations per hour per radar and can identify swarms of insects or flocks of birds over 25 miles away.'
The new radar system, developed in-house by Met Office engineers, can for the first time detect the exact outline of individual raindrops and snowflakes. This means it can be used to help forecasters discern the difference
Carol Holt, Deputy Director for the Environment Agency, said: 'This joint project with the Met Office is just one of the many exciting ways the Environment Agency is making the most of new technology to prepare for and respond to floods.
'The quality and reliability of the data we are getting from the new radars is significantly improved and will help us to provide more accurate flood forecasts and issue flood warnings earlier.
'This means people have more time to prepare when flooding is expected – so please check whether your home is at risk and sign up to receive our free warnings.'
Comments
To leave a comment you need to create an account. |
All comments 0