Care home emergency 'can only highlight the need for in-patient beds' in Okehampton
Thursday 6th July 2017 1:00 pm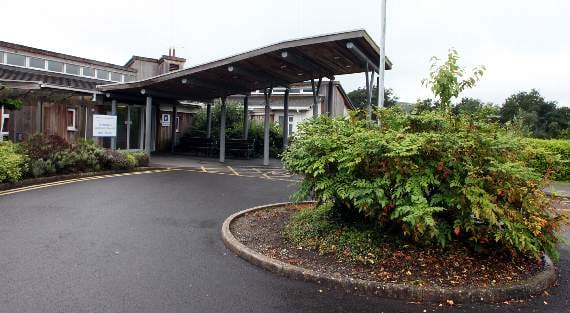 Subscribe newsletter
Subscribe to our email and get updates right in your inbox.
A RECENT emergency situation at a Moretonhampstead care home has demonstrated the crucial need for in-patient beds at Okehampton Hospital, both the Okehampton mayor and co-ordinator of the town's community transport group have said.
Police were called at 12.30pm on Friday, June 23 to reports of a fire at a care home on Court Street in Moretonhampstead.
The fire was safely extinguished and there were no reports of injuries.
A police spokesman said: 'For the safety of the residents, a multi-agency response was in place and residents were being rehoused. Their next of kin were made aware and involved in the process of facilitating this.'
At 5.15pm that day, Okehampton and District Community Transport received a call on their emergency mobile number asking if they could transport up to 21 clients to other care facilities which they had managed to organise.
St John Ambulance took wheelchair users, and several families helped with the efforts to relocate residents.
The community transport volunteer drivers took clients in ones, twos and threes to various locations, including Okehampton Hospital.
Community transport co-ordinator Sue Wonnacott said: 'We were glad to be able to help. Our volunteer drivers were amazing, with some not getting home until after midnight by the time everything was sorted and beds found at such short notice.
'It was very lucky there were beds available in Okehampton. This saved more residents from being transferred way out of the district — some ended up in Torquay.
'If they had more beds available it would have been preferable to take more to Okehampton for a few days as this is familiar territory for many of the residents.'
Mayor Jan Goffey said: 'This can only highlight the need for in-patient beds being available this far out of Exeter on the south-western side.
'Losing Moretonhampstead and other community beds means Okehampton is vitally important to keep patients local, safe and accessible for family and friends when their care situation is fragile.
'Much praise should also go to the community transport group for stepping in and providing such a great service by volunteers at a moment's notice.'
After months of campaigning from the Okehampton community, it was confirmed in March that all 16 in-patient beds at the hospital would close. Plans to remove the beds were unveiled by the Northern, Eastern and Western Devon Clinical Commissioning Group (NEW Devon CCG) last September as part of a wider plan for the county's eastern locality to lose half its community hospital in-patient beds.
The Okehampton community fought hard to save the beds and a petition with more than 3,500 signatures opposing the decision was handed to NEW Devon CCG.
The strength of feedback from public and clinical stakeholders did not change the proposal to close beds at Okehampton, but the CCG argued that in light of the rurality and associated factors, it would commission further work to assess the services needed in the Okehampton area.
In a further blow to healthcare in the town, it was revealed a fortnight ago that recommendations have been made in a review of acute services to close Okehampton Hospital's maternity unit.
Following the fire at the Moretonhampstead care home, a 21-year-old Moretonhampstead resident was arrested on suspicion of arson with intent.
Police are appealing for any witnesses who may have seen or heard the incident to contact police on [email protected] or by phone on 101, quoting log number 0442 230617.
Comments
To leave a comment you need to create an account. |
All comments 0