Fell's Week
Tuesday 14th June 2011 10:00 pm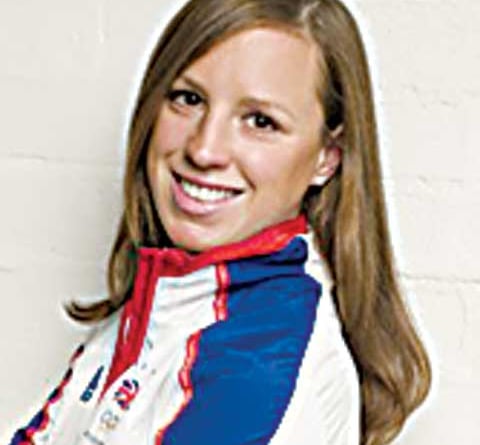 Subscribe newsletter
Subscribe to our email and get updates right in your inbox.
Heather Fell, Olympic modern pentathlete silver medalist, writes about her life 'on and off' the track.
I'VE certainly made the most of the last two weeks, including plenty of 'alternative' training. It might not have closely resembled any of the five sports in pentathlon but it's still had similar effects.
With a couple of weeks not fencing I was hoping to have bruise free legs but no such luck thanks to my mountain biking efforts on Dartmoor. Add to that unusual muscle aches from a few nights of crazy dancing and sleep deprivation from late nights rather than early mornings - there is little difference to my typical training side effects. Now it's time to get my head back down and focus on training with World Cup Final and European Championships just around the corner.
Over the past few years I have been lucky enough to be involved in various photo shoots, yet more often than not they are for my kit sponsor Adidas and involve sports kit with my hair scraped back. So you can imagine my excitement when invited to London for a 'fashion' shoot. Originally I was asked for my dress and shoe size and told I wasn't required to bring anything but 'fashion' people don't take into account an athletes build of muscles as opposed to long waif like limbs. It turned out they did require props — including my fencing mask, epee and trainers – I wasn't impressed, especially the fact no heels were involved! With no more information I turned up at the venue rather apprehensively, I soon forgot my worries when discovering several gorgeous designer gowns ready for me to wear!
After receiving a certain 'Sat-nav' for Christmas I've found myself lost far too regularly. This time it may have been a little confused at crossing the River Severn.
Normally I'd be pretty upset to miss the church service of a friend's wedding but it would be my loss not theirs; this time however I'd been given the honour of reading in the service. Thanks to the bride being fashionably late we managed to overtake her and her father in the nick of time!