Photographer deceived women for own sexual gratification, court told
Thursday 14th November 2019 9:52 am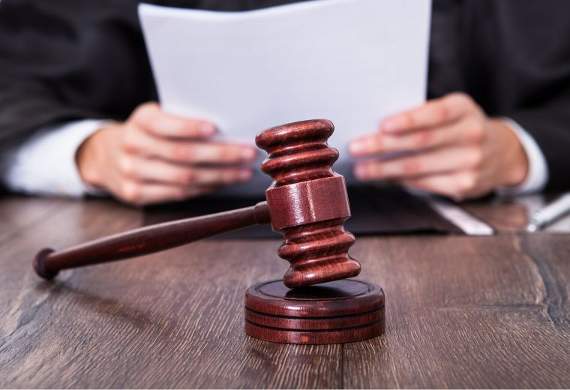 Subscribe newsletter
Subscribe to our email and get updates right in your inbox.
The jury in the trial of an Okehampton photographer who is accused of sexual offences against 15 models has been told that consent is the key issue in the case.
Paul Brown, who ran a studio in Okehampton under the name of Paul D Smart, is facing a total of 28 charges including allegations that he raped seven different women.
 The jury at Exeter Crown Court has been told that he set up a fictitious modelling agency to direct models to his studio, where he deceived them into taking part in sexual activity or posing naked.
The prosecution says he set up a bogus agency called Model South West and told the women they could make thousands of pounds through it if they were willing to take part in nude work or 'adult casting' with him.
 Judge David Evans, who is presiding over the case, gave the jury preliminary legal directions before they started hearing the evidence. He will give further directions when he sums up at the end.
 He told them there would be factual disputes arising from the evidence which they would have to resolve.
 He said: 'Something which you will have to consider carefully, as and when it arises in relation to each charge, is the issue of consent.
 'You should know that the prosecution must prove, so you are sure, that when the defendant did a particular physical act, that the relevant witness did not consent to that act.
 'The law says a person consents if they agree to it and is capable of making a choice and is free to do so.
 'One important fact relating to consent which you need to consider carefully, is whether the defendant intentionally deceived complainants about the  purpose of the act in question.
 'Another issue for consideration, if the prosecution have proved that a witness did not consent, they must also prove that the defendant did not reasonably believe they consented.
 'First, may he have had a genuine belief that they consented. Second, if he did or may have believed there was consent; was that belief reasonable?
 'The defendant's case is that he did not have any intention to deceive anyone about the purpose of any physical acts. His case is that each witness freely consented and he reasonably believed they consented.'
 Brown, aged 41, of Richards Close, Okehampton, denies a total of 18 rapes against seven women, four of sexual assault, and six of voyeurism.
 He is accused of raping two women four times, one woman three times, three women twice, and one woman on a single occasion.
 The first witness has given evidence that she went for three photoshoots at Brown's studio in 2012 and he sexually assaulted her during the last.
 She said she confided in him that she felt insecure about her breasts and he responded by reaching over without warning and pulling up her top to expose them, saying 'there you go, I've seen them now, you don't have to worry'.
David Sapiecha, prosecuting, said earlier this week that none of the women ever got any modelling work or received any payment as a result of Brown's photoshoots.
They were shocked when they learned that Model South West was a sham agency, run by him.
Some of them tried to bring their partners with them but were told they were not allowed because they were 'closed shoots', he said.
Police seized a 'black book' from Brown's studio in which he allegedly kept a record of his conquests over many years, the court heard.
The 37-page book was said to contain codes for their marital status, an overall rating out of ten and a section called A, which apparently referred to whether Brown used an alias while meeting them.
Mr Sapiecha showed the jury some of the pages from Brown's 'black book', which he said indicated his attitude to women and showed that his interest in the three complainants listed in it was for his personal sexual gratification rather than being on a professional basis.
Mr Sapiecha said: 'If there is any doubt about his motivation, he is detailing it in this book. It is about his sexual needs.
'These were not professional shoots, if that was the case, then none of the complainants should appear in the book,' he said.
The trial is expected to last six weeks.
Comments
To leave a comment you need to create an account. |
All comments 0