Plea for council to take second look at homes plan for Tavistock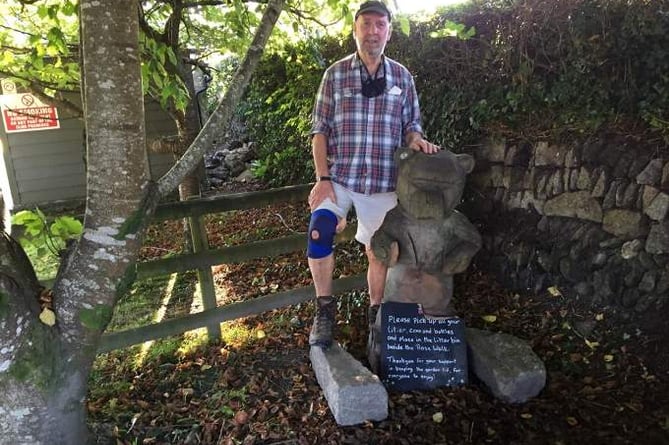 Subscribe newsletter
Subscribe to our email and get updates right in your inbox.
WEST Devon Borough councillors are being urged to 'do the decent thing' and take a second look at a controversial housing scheme planned for Tavistock.
The plea comes from former councillor and planning consultant Graham Parker, whose bid to get Secretary of State for Levelling Up, Michael Gove, involved in the long-running wrangle was rejected last week.
Mr Parker insisted that a campaign to block the planned development in Plymouth Road for 44 homes and a four-storey extra care unit submitted by Newton Abbot-based Baker Estates was not over despite Mr Gove's refusal to call it in.
He said: 'I've sent a letter to Cllr Julie Yelland, chair of the borough council's development management and licensing committee, asking them to have another look at the application before they make a final decision.
'It's my belief the committee members did not realise exactly what they were voting for when they passed the application and I would urge them to do the decent thing and respond to the wishes of dozens of people in Tavistock who took the time to write to Mr Gove asking him to take action.
'It is also my belief that there are councillors on that committee who would not have voted in favour of the application had they been in possession of the full facts.'
Mr Parker asked Mr Gove to step in on the grounds that the application was not advertised as a departure from the Joint Local Plan for Plymouth and West Devon. The borough council put the brakes on issuing the permission to Baker Estates while Mr Gove decided if he wanted to become involved.
The application caused consternation among Tavistock Town councillors who objected on the grounds that it did not provide affordable housing for local people and that it did not provide sufficient employment land for Tavistock.
Mr Parker said the waters were further muddied when the council insisted the 60-bed unit would provide affordable homes after the application was 'approved'. He also questioned indications from council officers that there is plenty of employment land in other areas.
Mr Parker said: 'That is completely untrue. There is actually a serious shortage off employment land in West Devon and South Hams.'
He also raised serious doubts about the suggestion that there are plenty of new jobs coming in such as Okehampton and in the South Hams, where Tavistock residents could commute to.
He said: 'The main point of the local plan, as far as Tavistock is concerned, was to create a sustainable town where people could live and work. I can't see how forcing residents to commute to places like Plymouth, Okehampton, Kingsbridge or Totnes fulfils that aim. I also question, since the council is committed to reducing West Devon's carbon footprint, whether making people drive to work is consistent with that ambition.'
Graham Hutton, development director at Baker Estates, said: 'We are pleased the Secretary of State decided not to call the scheme in, and confirmed the approval granted by the district council was correct in following procedure. We now look forward to delivering quality new homes for local people in Tavistock.'
A spokesperson for West Devon Borough Council said: 'Decisions made at development management committee are made in a public forum where all of the information is readily available for councillors to make an informed decision.
'These decisions are made with advice from experienced senior officers. Often they require finely balanced judgments to be made within a complex legal and factual background. Members of the public can find all of the details of the Baker Estates Application for the housing and extra care facility and also watch the debate on the council's website.
They added:'The council are pleased that the Secretary of State has made a quick decision. The request for a call-in has been rejected as the Secretary of State is content that the council as the local planning authority should determine the application.
The council will now progress to issuing the Decision Notice and the planning agreement (S106 agreement) in the normal manner. '
Comments
To leave a comment you need to create an account. |
All comments 0