This "iconic" castle-like home for sale comes with hundreds of years of history - including its own ghost story. 
Fitzford Gate House, in Tavistock, is a designated heritage asset and is the only surviving building of the historic Fitzford Manor estate. 
The property, which is Grade II listed, dates back to the 16th century and was the gateway to the manor.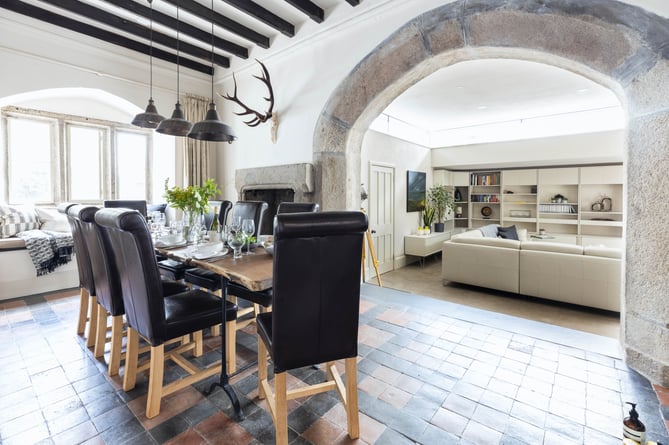 There are character features throughout the home.
(Savills)
The Fitz family, who owned the estate, were prominent in the area, and owned estates across the country at the time. 
However, the family is best known for the darker chapters of its history, including that of Sir John Fitz, a murderer, and his daughter, Lady Mary Howard. 
Lady Howard, who was widowed three times, and upon her death in 1672, was rumoured to haunt the area, making spectral coach journeys from Fitzford to Okehampton Castle - a legend that remains to this day. 
The ground floor of the property.
(Savills)
During the 17th century, the estate became an occasional residence for the Courtenay family but after this it went into decline, with everything but the Gate House falling into ruin. 
The Gate House was bequeathed to Tavistock Town Council in 1973. In 1992 it was sold back into private ownership at auction and the current owner, Liz Aldridge, took it on in 2015.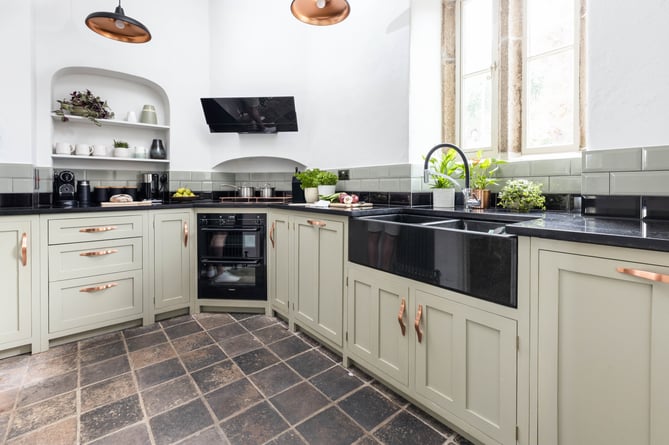 The property has been refurbished to include modern amenities.
(Savills)
Liz renovated the property over a three year period, converting it into an "impressive and unique" three-bedroom home. 
The property spans 1,834 square feet and three floors, with original features throughout, such as stonework, mullion windows and granite archways.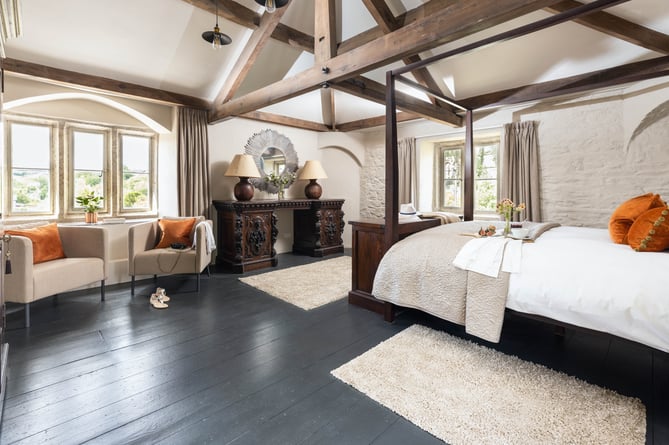 The principal bedroom.
(Savills)
On the ground floor is a large sitting room, a dining room, a kitchen, and a shower room. 
Moving upstairs, the first floor houses two bedrooms and a bathroom, while the principal bedroom encompasses the entire top level along with an en-suite bathroom.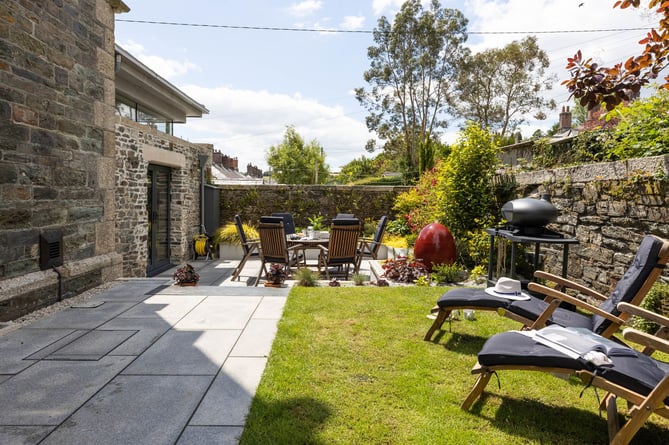 The rear garden.
(Savills)
Outside, there is an enclosed rear terrace and a garden, while at the front is a lawned area and parking. 
Commenting on the project, Liz said: "It was a privilege to have the opportunity to bring such an iconic local building back to life. It wasn't without its challenges but working together with the architect, conservation officer, building contractor, as well as various specialist suppliers, I am delighted with what we achieved. Fitzford Gate House is now a really special, warm and welcoming home." 
The property is being sold by estate agents Savills for a price of £695,000. 
Amy Hart is marketing Fitzford Gate House on behalf of Savills and commented: "Fitzford Gate House is a rare gem. 
"Completely unique, its sale offers someone to chance for someone to become the King or Queen of their own miniature castle. 
"Imposing on the outside, inside it is immaculately and stylishly presented, making for a very comfortable contemporary home."