Why are there so many holes in the road?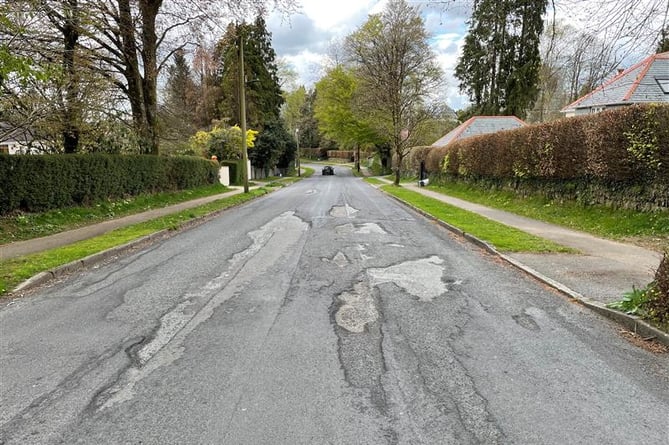 Potholes on Down Road , Tavistock
(Tindle )
Subscribe newsletter
Subscribe to our email and get updates right in your inbox.
A SENIOR councillor has revealed why some holes in Tavistock's roads get filled in - and others have to wait their turn.
Cllr Debo Sellis, Devon County Council representative for Tavistock and Gulworthy, said the holes were carefully measured by a highways team to see if they were deep enough to qualify for a filling.
Her explanation came after Tavistock town councillor James Ellis compared some of the town's roads to war-torn Kosovo.
Development management and licensing committee vice-chairman Cllr Ellis said potholes was one of the subjects he was frequently asked about by residents.
The question of why there are so many holes in the town's roads has been vexing residents on social media for a lengthy time, with some people claiming that even if they report them to highways authority Devon County Council, nothing gets done about their complaints.
The war in Kosovo started on February 28, 1998 and lasted until 11 June 11 1999 between the forces of the Federal Republic of Yugoslavia (Serbia and Montenegro), which controlled Kosovo before the war, and the Kosovo Albanian rebel group known as the Kosovo Liberation Army. The conflict ended when the North Atlantic Treaty Organization (NATO) intervened by beginning air strikes in March 1999 which resulted in Yugoslav forces withdrawing from Kosovo.
Cllr Ellis told the latest meeting of the town council that the roads were similar 'to the ones in Kosovo, with the hell bombed out of it and residents are asking why haven't they been filled.'
County council Debo Sellis, who represents Tavistock and Gulworthy, did not argue that there were problems with holes in the town's roads.
And she explained how, against a background of millions of pounds of spending cuts forced on the county council, that holes are measured with a gauge and if the hole isn't deep enough to be repaired for safety reasons, then it doesn't get filled in.
She told town councillors that she felt some frustration about the state of the roads in the area and why they didn't get filled in if the appropriate equipment was available to do the job.
Cllr Sellis, who is also the county council's vice-chairman, also agreed with other councillors who said the holes were a hazard to both cyclists and motorcyclists. That included Cllr Mandy Ewings, who added that repair works were needed on roads all over the area.
She said the potholes 'can be dangerous for people who are cycling, particularly if it has been wet and they are full of water.'
Cllr Sellis, who nominated Down Road as the worst highway in the area for potholes, said as a former nurse, she was aware of the damage which could be suffered by an unwary cyclist who fell foul of one.
But she said the money had not been available for the county council to do all the work needed on highways, although she was trying to source some.
Cllr Sellis urged councillors and residents to continue to report rogue potholes on the county council website, preferably with photos as evidence, because the more people who reported them, the more likely they were to be repaired.
She added she was also chasing up when lines and hatching on roads in the area would be repainted, since they were fading.
Cllr Ewings told her the need to repaint some of the town's roads was 'desperate'.
Comments
To leave a comment you need to create an account. |
All comments 0