Popular demand sees new Squirrels section for North Tawton Scouts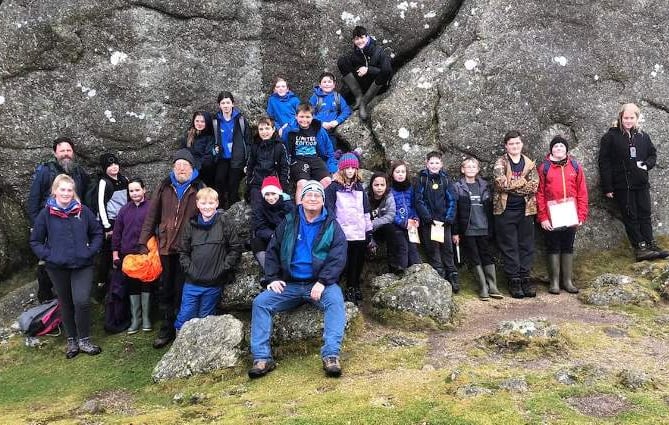 Subscribe newsletter
Subscribe to our email and get updates right in your inbox.
North Tawton Scouts received the go-ahead last week to establish a new squirrels section for children aged four to five in response to popular demand.
The scout group is now looking for volunteer leaders to run the squirrels group, called a drey, and will not open the waiting list until March.
Rowena Ford, the squirrel scout leader, said: 'One of the great things about scouts is that some of the things you think you ought to do with your children but is such a lot of effort, if you're doing it with a group of children it feels much more worthwhile, so many parents want their children to join scouts.
'We do so many activities like canoeing and paddle boating which are things that some can't afford to do with their children.
'Initially, we are not opening the waiting list because we are starting with ten [places] and we know that we will be inundated with requests.'
Drey members are currently limited due to the low number of scout leaders available and few remaining spaces in North Tawton's scouting groups for older children.
Ms Ford explained that it was the scouts' policy to ensure that there are enough places for every child to move smoothly into the next scouting level as they grow up.
Now the scouts face the task of recruiting more leaders to run the drey as they wish to ensure that there is a high adult-to-child ratio with such young children.
It is hoped that the regular squirrels sessions will begin in April this year. At the moment, only children from North Tawton School or Pre-school will be accepted and leaders' children will have priority.
The time and location of the meeting are yet to be officially confirmed, but scout leaders hope that the group will meet on a Thursday evening at the North Tawton Rugby Club.
Squirrels is a very new initiative set up by the UK's Scouting Association in 2021 to trial scouting groups for four to five year olds following on from the success of similar groups for kindergarteners in other parts of world such as the meerkats in South Africa and the lions in the US.
The Scouting Association estimated that about 250 squirrel dreys opened this autumn when Chief Scout Bear Grylls announced that the squirrels would go nationwide.
Comments
To leave a comment you need to create an account. |
All comments 0