Police officer cleared of assault and bullying
Wednesday 5th December 2018 3:00 pm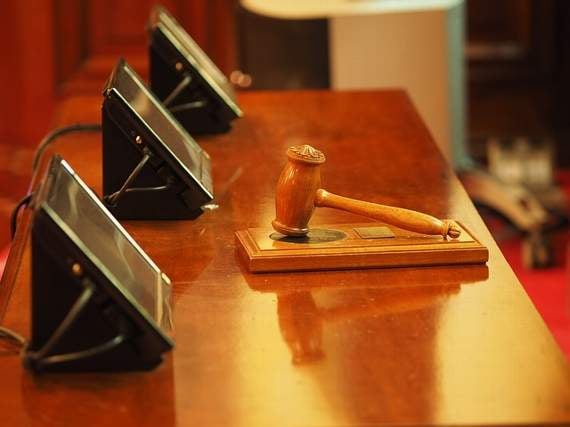 Subscribe newsletter
Subscribe to our email and get updates right in your inbox.
A POLICE officer has been cleared of turning his girlfriend into a domestic slave after telling a jury she had made up her allegations of assaults and bullying.
PC Gary Parkinson said he had a normal loving relationship with his partner Charlotte Bell until they broke up and she made the allegations against him.
She claimed he made her do all the chores, took control of her life, and attacked her after she burnt the toast and put the milk and sugar on his Weetabix in the wrong order.
He was found not guilty of all charges by a jury at Exeter Crown Court after telling the jury he had never been violent and showing texts from her which showed they were still in love until just before they broke up.
He also denied making her do all the household chores at the home and kennels which they shared at a farm at Spreyton.
His ex-partner told the jury he was domineering, moody, and controlling and attacked her four times in the last two weeks of their relationship.
She said he strangled her after she accidentally let the wrong dog out of its kennel, slapped her, sprayed her with dog disinfectant, and threw an ornamental wooden giraffe at her. 
She told the jury he 'treated her like a slave' and made her do all the household chores and clean out the kennels at his dog training business at Spreyton.
They started their relationship in Manchester when he was 34, recently divorced and on desk duties after suffering a spinal injury. She was a 21-year-old civilian worker with Greater Manchester Police.
The couple started living together in Cheshire in 2016 but moved to Devon in early 2017. Parkinson started the dog training business with the approval of the police after going on long term sick leave.
Miss Bell also moved to Devon, where she got a job as a civilian with Devon and Cornwall Police at their headquarters at Middlemoor, Exeter. Her parents built their own new home in Dawlish to be near her and gave her a brand new BMW car.
Parkinson, now aged 37, was found not guilty of controlling and coercive behaviour and four counts of battery.
He said he and Miss Bell had loved each other and had a normal relationship.
He said he had never tried to control her or assaulted her in any way. He said some of the injuries she suffered came from handling the dogs he was training, which included a ten and a half stone Italian mastiff named Boss.
He said she had been jealous of his relationship with his ex-wife and was suspicious of his contacts with other women, using his thumbprint when he was asleep to get into his phone and spy on him.
Asked about her claims about being forced to do all the household chores, he said: 'It is not true at all. The chores were divided. She definitely cooked more than I did. She enjoyed it more and was a decent cook. It is not true I never ran errands on her behalf.'
He showed the jury screen shots of texts in which she asked him to do the shopping or pick up takeaways on his way home and which referred to him working with the dogs.
Parkinson denied all of the assaults and but said there had been arguments.
He said Miss Bell apologised by text after one of the rows and messages after the others were loving and showed no sign of ill feeling.
Comments
To leave a comment you need to create an account. |
All comments 0