On-street electric vehicle charging points being discussed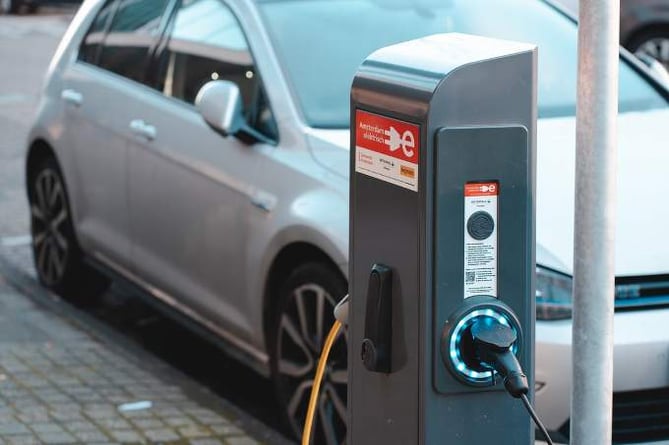 Electric vehicle charging points could be installed in North Tawton. Photo by Ernest Ojeh on Unsplash
()
Subscribe newsletter
Subscribe to our email and get updates right in your inbox.
North Tawton town councillors will be discussing the installation of on-street electric vehicle charging points in preparation for the ever-increasing number of electric cars on the roads.
A meeting was due to take place where the item was being discussed on Tuesday evening as the Times went to press.
Councillors will also discuss the possibility of asking local businesses whether they would be willing to install a charging point on their property.
Town councillor Colin Lee said: 'We are doing a lot of research into on-street charging.
'We're looking at things like cost of installation, payment methods, running costs and infrastructure; you can't just run a fifty metre cable across a road.'
Cllr Lee said that the discussion was raised by the lack of off-road parking available in North Tawton and, with the ever-growing number of electric vehicles on the road, the need to find ways for those without off-road parking to charge up their cars.
'If you have off-road parking you can buy a charging point and install it [on your property] but this is not possible with on-street parking.' he said.
The council is looking into the cost of installation, with the possibility of receiving a government grant to help, and the best payment method for charging point users.
There are currently several different ways for users to pay; some charging points require a subscription, while others use a smart phone app.
There is also a suggestion that people with off-road parking rent out their charging points to neighbours.
Cllr Lee added: 'At the moment electric vehicles can do about 200 miles between each charge, so unless you're making frequent long journeys you probably only need to charge it up once or twice a week. You could rent the charging point out in between.'
Currently, there are approximately three million petrol and diesel vehicles on British roads and electric vehicles are in the minority but the number is set to grow.
Last year the Government banned the sale of petrol and diesel vehicles after 2030 and hybrid vehicles after 2035 and put £1.3 billion aside towards installing more charging points across the country at the time of the announcement.
In order to make this scheme work effectively 250,000 electric vehicle charging stations will need to be fitted.
Comments
To leave a comment you need to create an account. |
All comments 0