Emily sets off tomorrow morning on her solo mission to walk all of Dartmoor's tors
Friday 14th September 2018 1:00 pm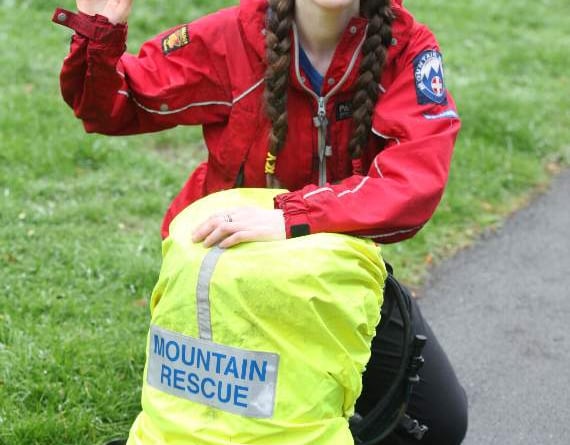 Subscribe newsletter
Subscribe to our email and get updates right in your inbox.
A WEST Devon woman is embarking on a solo mission — in what she believes is the first of its kind — to walk to all the tors on Dartmoor.
Twenty-four-year-old Emily Woodhouse will be setting off from Princetown this weekend for her 'All The Tors Challenge' — hoping to walk to all 119 tors on Dartmoor on open access land, self supported and wild camping along the way.
The expedition is a fundraising challenge to raise £5,000 for new waterproof jackets for the Tavistock Dartmoor Search and Rescue Team (DSRT), for which Emily is a volunteer and treasurer.
Emily believes no one has walked to all the tors on Dartmoor in one go before but said it was a controversial subject as to what was considered a 'tor'. For clarification, her 'All the Tors' challenge will include every tor within the connected component of Open Access Land that is marked on OL28 as 'something' space 'tor' — such as Yes Tor and Cox Tor but not the likes of Foggintor.
Emily has been walking and camping on Dartmoor all her life but felt now was the right time for this challenge.
'I did Ten Tors several times as a teenager and once you've done that, you start thinking "could I do all of them?",' said Emily.
'It has been in the back of my mind for years but towards the end of last year I started thinking seriously about doing it.
'This year it is DSRT Tavistock's 50th anniversary and it is my 25th birthday year. They are both quite big milestones, so I thought now would be a perfect time to do it.'
Emily will be walking 330-miles across the tough Dartmoor terrain and anticipates it will take her ten or 11 days to complete. She will be carrying all her own gear for the expedition and camping out in the wilds of Dartmoor on her own along the way.
Dartmoor National Park Authority has asked Emily to be an ambassador for its 'Love Moor Life' campaign — enjoying Dartmoor while following the rules of the Ranger Code.
'I am slightly nervous,' she said. 'I've been living and walking on Dartmoor all my life but I have never done an expedition for longer than four days before. I have been wild camping before loads of times too but always with other people, not just me on my own. I'm excited and a little bit scared.'
Emily has been volunteering with DSRT Tavistock for three years and acts as treasurer for the group. She hopes people will get behind her challenge and support her so she can raise the £5,000 needed for new waterproof jackets for the team of almost 50. With regular use throughout the year in the unpredictable Dartmoor climate, the current waterproof jackets are nearing the end of their lives.
Emily is setting off from the Princetown Visitor Centre at 10am on Saturday morning (September 15) and will be taking a circular route to reach all the tors finishing back at Princetown. At the same time as her departure, the rest of DSRT Tavistock will be setting off from the visitor centre on their own 11 tors challenge.
Coinciding with the challenge, an exhibition is running at the Princetown Visitor Centre in celebration of DSRT Tavistock's 50th anniversary.
The Tavistock volunteer group was set up in response to a tragedy in 1967 when two army officer cadets lost their lives after getting caught out by heavy rain and cold wind during an exercise on Dartmoor. Since then, four other branches of DSRT have been set up to help cover the moor.
The groups now exist to help police and other rescue organisations to locate, assist and evacuate missing or injured people to safety.
The visitor centre is open daily and the exhibition is running until October 2.
Comments
To leave a comment you need to create an account. |
All comments 0