Teenage boys sentenced for drugs offences after Hannah Bragg investigation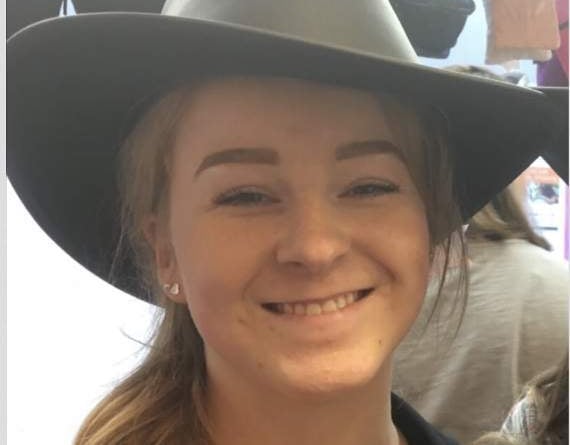 Hannah Bragg died after taking MDMA
()
Subscribe newsletter
Subscribe to our email and get updates right in your inbox.
TWO teenage boys from Tavistock have been sentenced to youth rehabilitation orders following an investigation into the death of 15-year-old Hannah Bragg.
The youths, now aged 17 and 16, obtained Class A drugs MDMA and LSD for themselves and to supply to other teenagers in the town.
Hannah, from Gulworthy, collapsed and died in a field near Tavistock after taking MDMA on June 23 2018.
She was airlifted to hospital but was pronounced dead on arrival.
The 16-year-old, who was 14 at the time of Hannah's death, admitted four counts of supplying Class A drugs, including one of supplying MDMA to Hannah.
He was sentenced to a 24-month supervision order and 70 hours unpaid work.
The 17-year-old, 15 at the time, admitted five counts of supply of Class A drugs. He also admitted one count of possession of the Class B drug ketamine and a sixth charge of possession of cannabis.
He was sentenced to a 12-month supervision order and 50 hours of unpaid work for the supply of Class A drugs and fined £200 for possession of cannabis.
The pleas were admitted at a previous hearing and they were sentenced at Plymouth Crown Court on Friday (January 31).
Jason Beal, from the Crown Prosecution Service, told the court that the two defendants had obtained MDMA and LSD from the dark web.
Messages from their mobile phones seized by the police indicated that they were supplying the drugs to other teenagers as well as taking them themselves. 'There were a considerable number of messages related to the purchase, use and supply of drugs,' said Mr Beal.
Nick Lewin, defending the 16-year-old, said the boy been suicidal since Hannah's death and 'has been hospitalised on a number of occasions since'.
'His experience post the events in June 2018 has been extraordinarily difficult, made particularly so by the fact that he lives in a small community with misinformation spreading, which has resulted in him having to leave his home and live elsewhere for a protracted length of time.'
He said that his client had left school without qualifications after Hannah's death and had been under the care of an NHS mental health team.
He said the boy was 'willing' to meet Hannah's father as part of the restorative justice system. 'I can assure you if that is his desire it will happen. If it is for the purposes of providing the Bragg family information in relation to what happened before during and after, he is more than happy to provide that information to them.'
Hollie Gilbery, representing the 17-year-old, said: 'He knew what he did was wrong but he did not see himself as a dealer.'
She said her client had turned his life around since the tragedy, and was now working in an apprenticeship where he was drug free. 'He has not touched a drug of any description since.'
Sentencing the pair, Judge Paul Darlow said: 'You acquired the drugs between you, you had a clear idea of the scale of the operation, you did it for financial gain in part and were supplying to under 18s and this resulted in the death of one of the users, which is a significant aggravating factor. '
He said he took into account their ages, their guilty pleas and their previous good characters in sentencing them.
'I am obliged by law to look at what the sentence would have been in June 2018,' he said. 'You were 14 and 15 at the time.'
He cautioned them that if they had been adults, they might have expected a prison sentence of four years for the offences, adding 'I hope you never come before me again'.
Hannah's parents were in court to hear a statement read out from her father David Bragg about how her death had devastated the family.
Mr Bragg said: 'Hannah was a lovely, caring and beautiful girl inside and out. This is something we will never get over and which we will have to live with for the rest of our lives.'
Comments
To leave a comment you need to create an account. |
All comments 0