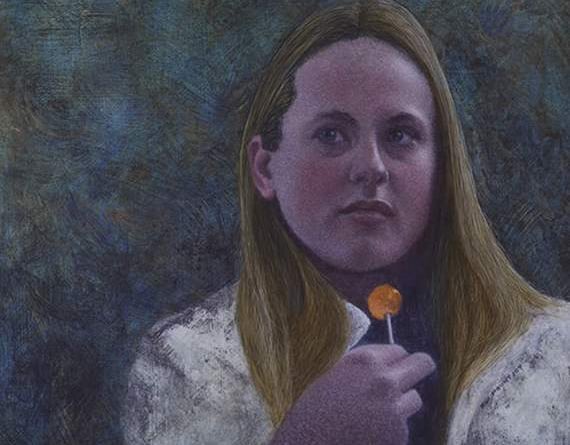 Subscribe newsletter
Subscribe to our email and get updates right in your inbox.
Robert Mountjoy, an elected member of the prestigious South West Academy, is showing 30 contemporary portraits at The Wharf Gallery until August 26.
'The first 16 pictures were produced as illustrations for stories I had written and intended developing for a wider audience,' said Robert.
'I re-visited the project last year but needed an "elderly gentleman" as a model for a central character; John Massey agreed to accept the role. Each day this month I have been posting one of the paintings on my Facebook page.
'The first 17 portraits are youthful. The next 13 are much older. One is a young woman — she was originally a commission but I thought of building her image into the stories. Massey (the next to be posted) was 78 and was intended as the "elderly man" in the stories (who finds himself in conflict with the kids). Painting John Massey proved a challenge and I gave up on the idea of portraying him in the same style and just "went for it". The experience inspired me to produce the next ten portraits of our mutual friends. These are on canvas on board. All of the subjects were firstly drawn in pencil and the paintings were completed using a combination of the drawings and some photographs.'
Robert was born in Bideford and grew up in the fishing village of Appledore.  He trained in Cheltenham and read for a degree at Bristol University. After training he took up a teaching post in Cheltenham where he led a successful school art department.
In 1985 he moved back to Devon and the relocation brought about a change in his approach to painting. Although initially known for his abstract work, his paintings became figurative, at times approaching realism.
Taking up the brush again after a short rest he instinctively gravitated towards the observational. Employing a watercolour technique with washes and body colour the labour intensive paintings take several months, sometimes years to complete. Sometimes working on several paintings simultaneously, colour is applied in many thin layers to build compositions that have impact.
Robert has exhibited throughout the UK.
l Below is one of Robert's artworks Girl with Lollipop.
Comments
To leave a comment you need to create an account. |
All comments 0