Brewery boss cleared of government grant fraud
Monday 4th April 2022 11:07 am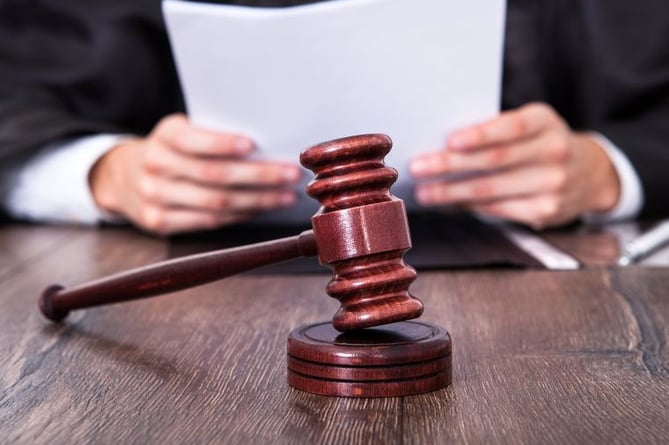 Subscribe newsletter
Subscribe to our email and get updates right in your inbox.
A BOW brewery boss has been cleared of fraud after allegations that he had lied over a bid for a Government business grant were dropped.
Richard Archer was accused of rigging quotes while making an unsuccessful application for a grant to help build a visitor centre at a newly founded brewery.
He is the managing director of Utopian Brewing in Bow which makes craft beers and lagers.
He was put on trial at Exeter Crown Court last year but the trial folded because of problems with witness availability and lack of court time.
The case has now been dropped after being reviewed by the prosecution, who have decided to offer no evidence.
Judge David Evans recorded not guilty verdicts on Mr Archer and three employees of a kitchen equipment company who were alleged to have created false quotes in the names of rival firms to ensure they won a bid for the work.
The case arose from an application which Utopian made to the Department of Food and Rural Affairs (Defra) in 2018 for a growth grant to help with the cost of building a tasting room and visitor centre in Bow.
The total cost of the proposed work was £408,390 but the grant would have been for just 40 per cent of that, which amounted to £163.356.
The alleged fraud only related to a small part of the total work and was for the kitting out a kitchen at the proposed tasting room, for which three independent quotes were required.
This part of the application was for 40 per cent of the cost of £37,904 which worked out at £12,634.80 once VAT were deducted.
The lowest quote was received from an Essex-based company called Grey Simmonds, whose director, his personal assistant, and a design manager were alleged to have created two false higher quotes which appeared to come from other companies.
The entire grant application was refused after investigators from Defra and the Rural Payments Agency discovered the alleged discrepancy in the quotes.
The first trial stopped before Mr Archer gave evidence, but his defence was that he was confused by the complicated red tape and had not intended any dishonesty.
Mr Archer, aged 61, of Spreyton, near Okehampton, was found not guilty of fraud by false representation.
Grey Simmonds director Martin Gregory, aged 59, of The Chase, Benfleet; his PA Laura Reynard, aged 29, of Sherry Way, Benfleet, Essex; and manager Oliver Hardwicke, aged 35, of Little Highwood Way, Brentwood, were cleared of making or supplying articles in connection with fraud.
Andrew Evans, prosecuting, said a decision had been taken to offer no evidence and drop the case.
He said a key witness is unavailable, in poor health, and no longer has a reliable memory of the relevant events.
He said: 'The crown has been driven to the conclusion that there is no realistic prospect of conviction and the case as a whole has been undermined.'
During the trial last September, Mr Evans told the jury that Mr Archer's Utopian Brewing submitted the doctored quotes when applying for a Defra grant in October 2018.
The higher quotes were in the names of two other firms, one linked to Grey Simmonds another apparently from a rival supplier.
He said the application was refused but the intention had been to direct the work to Grey Simmonds, who was Mr Archer's chosen supplier.
Comments
To leave a comment you need to create an account. |
All comments 0