Meeting between council chiefs and Government transport officials is step forward for rail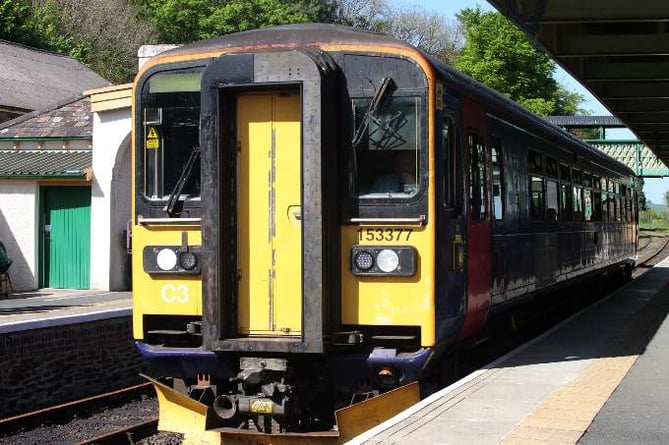 Subscribe newsletter
Subscribe to our email and get updates right in your inbox.
DEVON County Council chiefs are to meet with Government transport officials soon as they attempt to prepare their case for bringing the railway back to Tavistock.
The county council's bid to attract millions of pounds worth of Government funding received a massive boost earlier this year when it was given £50,000 in the Budget towards preparing a business case for the project.
County transport experts believe the scheme, which would link Tavistock with Plymouth by rail for the first time in more than half a century, was moved up the Department for Transport's (DfT) priory list as a result of the Budget cash.
They have been told that preparatory work on signalling at Bere Alston, which is the current end of the line from Plymouth, has already started to prevent any potential complications arising in the future should the Tavistock link be reinstated.
That is over concerns that the restored Tavistock line would impact on services from the popular Gunnislake branch, which runs into Bere Alston.
The meeting with DfT, confirmed by the county council, will be held to discuss how the business plan should proceed, with the hope that it will attract further Government funding towards the restoration project.
A Devon County Council spokesman said: 'Our transport planning team will be meeting with the Department for Transport in the new year to agree the way forward for the development of the business case.'
Railway supporters were hoping that the meeting indicates that the scheme is being seriously considered by Government officials after decades of sitting on the back burner.
They are also encouraged by the speed in which the nearby Okehampton line to Exeter, closed in 1972, was restored and reopened last month and believe the same sort of rapid timetable could be achieved on the stretch between Bere Alston and Tavistock.
Campaigners Peninsula Rail Group saw the meeting between the county council and the DfT as another step forward in getting the project completed within the next five years.
Chairman Richard Searight said it was clear that the line was needed to get traffic off the A386, the main road between Tavistock and Plymouth.
And he dismissed concerns that engineering work needed to restore the line could hold up its restoration, which has been on the cards since late last year.
He said: 'I think the fact that the county council is having the meeting with the Department for Transport is a positive move forward and the fact that they (Network Rail) are actually doing signalling shows that something definite is going on. It's crucial to get traffic off the A386, which is becoming worse and worse for drivers. We are going to come to the point where the road is absolutely gridlocked and people will have to accept that if they drive to Plymouth, they will be crawling in.'
He added: 'There is perhaps one embankment (on the Tavistock to Bere Alston route) which needs looking and Shillamill viaduct (near Tavistock) looks in good condition.'
Comments
To leave a comment you need to create an account. |
All comments 0