'We value your feedback' — call for patients to get involved in patient participation group
Thursday 20th September 2018 6:00 am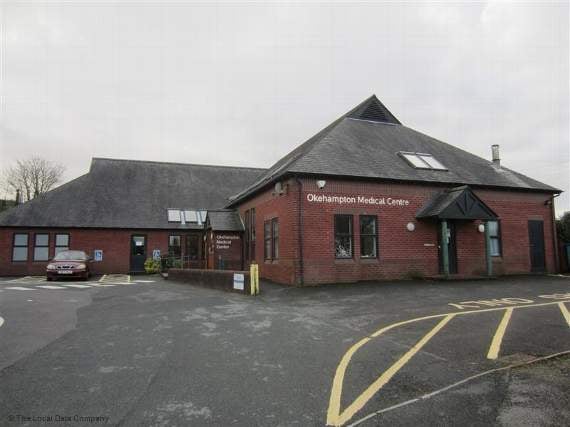 Subscribe newsletter
Subscribe to our email and get updates right in your inbox.
THE practice manager of Okehampton Medical Centre is urging residents to get involved with their patient participation group after the recent publication of NHS England's GP Patient Survey.
The results of the survey were published at the beginning of September. Okehampton Medical Centre had mixed results in the survey.
All patients who responded said they were involved as much as they wanted to be in decisions about their care and treatment during their last general practice appointment.
Of patients with a long-term condition, 91% of respondents say they have had enough support in the last 12 months from local services or organisations to help manage their condition.
A further 82% of respondents said they were offered a choice of appointment when they last tried to make a general practice appointment.
The centre's staff rated well, with 95% of receptionists rated as helpful and 97% had confidence and trust in the healthcare professional they saw or spoke to during their last appointment.
All of these figures were above the average both nationally and for the area covered by the the Northern, Eastern and Western Devon Clinical Commissioning Group (NEW Devon CCG).
However, the survey results did suggest several areas where the centre could improve.
Only 62% of respondents said they found it easy to get through to the practice by phone, while only 58% said they were satisfied with the GP practice appointment times available — compared to 73% across the NEW Devon CCG area — and only 53% of respondents said they were getting to see or speak to their preferred GP when they would like to.
In a message to patients issued via the medical centre's Facebook page, practice manager Kiran Bakhshi said: 'The survey has highlighted the areas in which we have exceeded the national and local average and where we could do better.
'I would like to thank all staff for their commitment and dedication to providing a high level of service to all our patients — we have around 70 staff at the practice including GPs, nurse prescribers, specialist long term conditions nurses, a paramedic, practice nurses, health care assistants, phlebotomists, admin staff — doctor secretaries, medical secretaries, finance, audit, scanning and coding staff, receptionists, cleaners and managers — and every single one of them contributes and genuinely cares about the patients and community that we are a part of and serve.
'The survey has shown that we do well on friendliness of reception staff, management of long term conditions and involvement of patients in making decisions about their care and treatment.
'The areas where we could improve are getting through on the phone, availability of appointment times and people being able to see or speak to their preferred GP.
'We are a large practice with a complex but extensive range of services and it is not always necessary to see or speak to your preferred GP — you can speak to a GP the same day and see a GP or nurse the same day if required; you can see any GP if your own GP is not available within two weeks.
'We also have telephone appointments with GPs — if you are not offered a face to face appointment and feel your problem could be dealt with over the phone please do ask for one of these.
'We have a range of highly trained, experienced and skilled minor illness/minor injury nurse prescribers and long term condition specialists.
'We also have a team of doctor secretaries who can relay messages between patients and GPs to facilitate this communication.
'I am sorry if you feel that you have been let down by the service provided by the medical centre and encourage you to contact me directly if this has been the case so that we can discuss the issues and I can do my best to address and resolve them, where possible. We value your feedback as this is the way that we will understand what we do well and where we need to improve.'
Miss Bakhshi also encouraged people to get involved with the patient participation group (PPG) in an effort to help improve services and find out what patients want from their surgery.
'We would also value your involvement with the patient participation group — either virtually or in person at meetings,' said Miss Bakhshi.
'The patient group represent you all but are currently a small group and we would love to see more people involved.
'The PPG makes a valuable contribution to improving services in the practice and we consult with them before making any significant changes.
'If you want to have your say please come along on the first Wednesday of the month at 6pm in the New Building.'
The number of patients who responded to the Okehampton Medical Centre survey is 102, out of around 14,500 patients who use the practice. Across Devon, 89% of patients who responded and are living in the area covered by the NEW Devon CCG rated their experience as 'good', compared to the national average of 84%.
If you would like to become part of the PPG, email [email protected] for more information.
Comments
To leave a comment you need to create an account. |
All comments 0